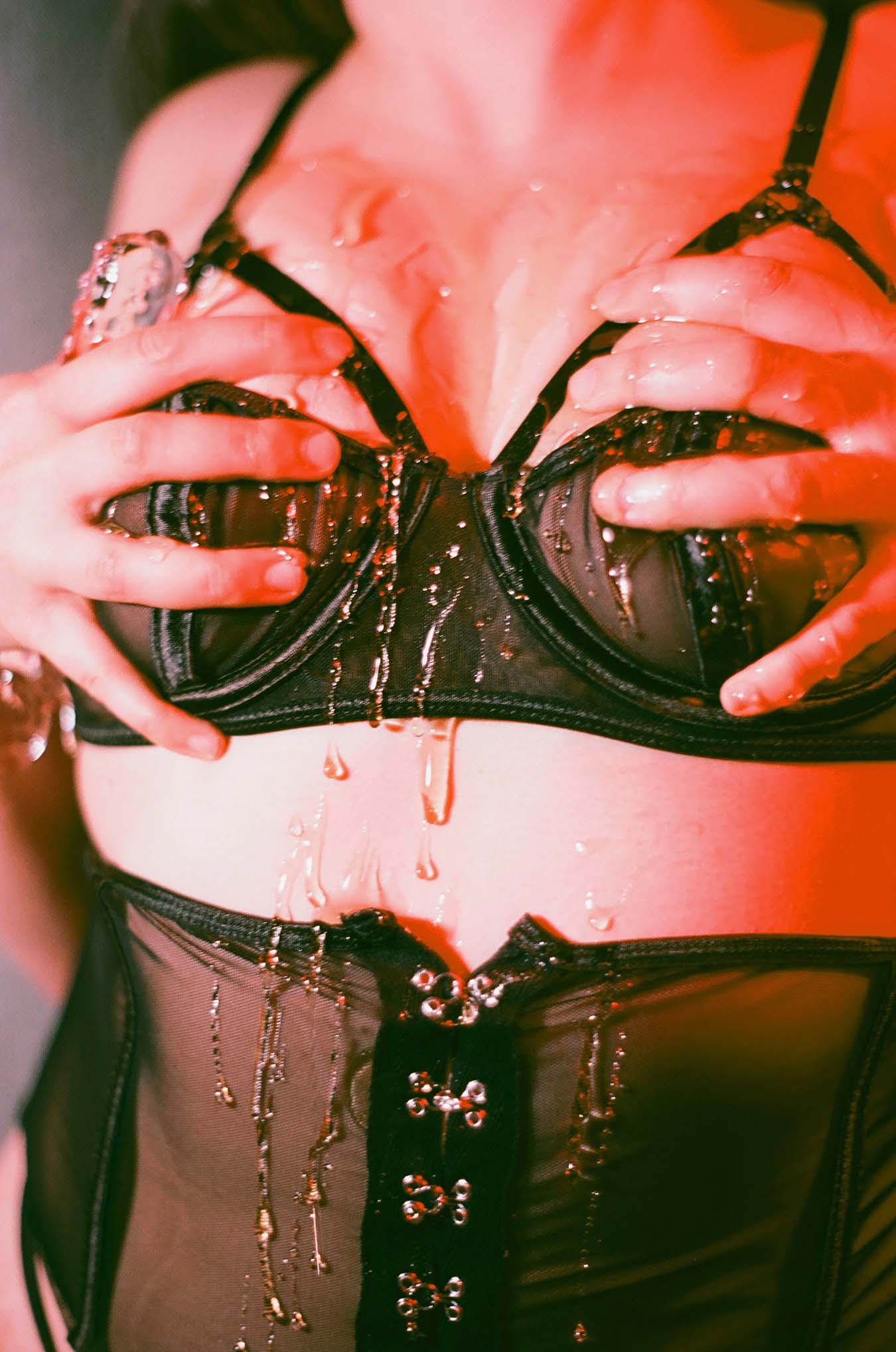 Most Things Change,
Some Things Stay the Same
I'm nine years old in the basement of my mom's boyfriend's house holding a cold, hard, plastic vibrator. It's suburban Ottawa, the early 2000s, and the boyfriend's 14-year-old daughter is bestowing upon me her expansive sex knowledge in a sort of frantic attempt at early indoctrination.

To me she was sensational, an entry point to Atlantis: a world of fornication and frenzy, French kissing and fingering, the holy and ever elusive orgasm. She was explaining in less than elegant words the feelings I was starting to feel but couldn't exactly distinguish. I felt like a VIP, a premature investor in the cult of sexuality.

I was being let in on the secrets of the femmes I idolized, on the hedonistic highway towards becoming Xtina in the music video for "Dirty". I was peeping into an erotic encyclopedia and proliferating the 4-1-1 because of a teenager and a decade-old sex toy with corroded batteries.

It wasn't exactly the peak of sophisticated education, but it entranced me. I think a part of me fantasized even then about doing work that allowed me to explore sexuality. A sort of ultimate dream.

I'm 11 and rifling through the under-bed bin of my friend's parents' kink stuff. I was too fascinated to think of the ick factor and just wanted more of everything. Whips and harnesses and contraptions I didn't know the names of. We were laying on the itchy carpet, eyes glued to the spread eagle centrefold of an XXX hardcore magazine. The education was converging.

Exploration came in multiple mediums: promiscuity as a tween, webcams and cyber sensuality. At 13 I found photography. I made images of myself and my friends, dipped my toes in the world of film, found myself in high school bored and perusing the infinite corridors of internet dating, just for kicks.
Trying to discern inspiration in the sea of flagrant dick pics.

Late night flipping through the erotic channels thanks to dad's hidden subscriptions. Watching films weaving storylines and erotica in symbiotic sexiness. I've always embraced "Boo you whore" as affection over insult, staunchly upholding the belief that unapologetic womanhood can and does co-exist in tandem with radical sexual liberation. That freedom is so sweet.

My own early introduction, the exploration of desire, indulgence and experience led me to a career producing erotica with an artistic lens. Applying my aesthetic principles to sex content has been a natural transition. Making people feel hot, powerful, charged up. Playing a part in them earning that money, hunny. Nothing feels better. Reclaiming sex and sensuality from the vice grips of the patriarchy. It's a lifestyle and an ongoing commitment.
Ariana Molly is a photographer, filmmaker, and writer. Alongside a range of artistic endeavours, she creates XXX content for sex workers and all different types of individuals empowering themselves through their sexuality. She is Queer and Jewish, forever curious about the intersection of her own identities within her art practice. Her work almost exclusively revolves around love, intimacy, and pleasure, and often features her closest friends and family members.

The images on this page were created for Montreal-based courtesan @lafilleenrouge01 and published with permission.